Pedro Almodóvar, Lumière Award 2014
The presentation of the Lumière Award to Pedro Almodóvar
 will be held on Friday, October 17 at 7:30pm at the Amphitheater of the Lyon Centre de Congrès.
© El Deseo S.A. / DR
Joining the ranks of Clint Eastwood, Milos Forman, Gérard Depardieu, Ken Loach and Quentin Tarantino, it is Spanish filmmaker Pedro Almodóvar who will receive the 6th Lumière Award in Lyon.

The Lumière Award was created to celebrate a filmmaker, in Lyon, the very place where the cinematograph was invented by Louis and Auguste Lumière, and where they shot their first film, Workers Leaving the Factory, in 1895. Because we must express our appreciation to the directors and artists of the cinema who fill our lives, the Lumière Award is a distinction reflecting time, gratitude, and admiration. Awarded by Bertrand Tavernier, Thierry Frémaux and the Institut Lumière team, Pedro Almodóvar will receive the Lumière Award for his filmography, for his intense passion for the cinema that nourishes his work, for the generosity, exuberance, tolerance, and audacious vitality he brings to the screen, and finally, for the fundamental place he holds in the culture and history of both Spain and Europe.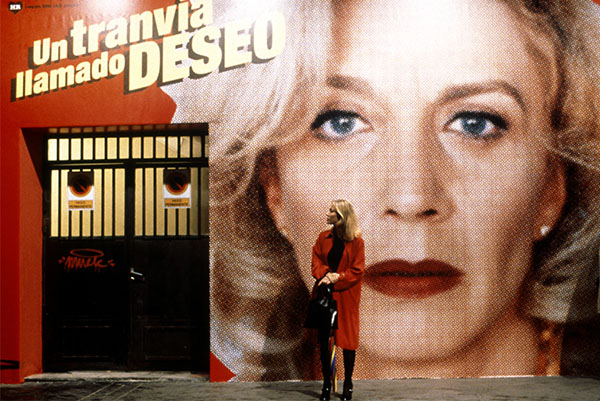 The distinction will be celebrated at the upcoming Lumière festival to be held in Lyon and Greater Lyon from Monday, October 13 to Sunday, October 19, 2014. Winner of several Oscars and crowned with multiple awards at the Cannes Film Festival, Pedro Almodóvar has made 19 feature films since the 1980s. Producing films with his brother Agustín through his own production company El Deseo (Desire) underlines an uncompromising independence, hailing from his debuts in the Madrilenian underground. From the awakening of Spanish culture during the Movida years to international renown, Pedro Almodóvar has become one of the greatest and most celebrated Hispanic artists on the planet. Women on the Verge of a Nervous Breakdown, High Heels, Live Flesh, All About My Mother, Volver, The Skin I Live In... So many of Pedro Almodóvar's films have touched, transported, and overwhelmed audiences the world over.