Between the Lumière Villa and the Hangar du Premier-Film, the Village is the headquarters for the festivalgoers and guests of Lumière. In the middle of the Lumière Park are areas open to everyone from 10:30am to 9pm. Check out the highly acclaimed DVD boutique, the cinema bookshop, the Radio Lumière set, the restaurant, bar and terrace.


---
At the festival Village you'll find:
The DVD boutique
Over 4,000 titles on the festival lineup, special guests, plus a selection of new releases, classics, and Lumière favorites
Get more info about the DVD boutique!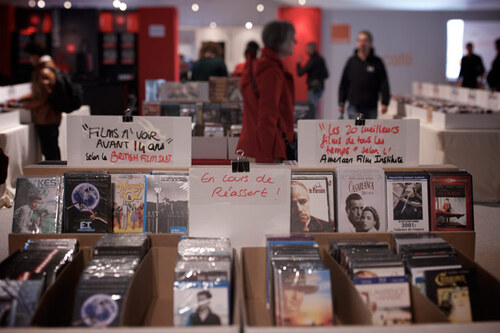 Photo : Loic Benoit

The cinema bookshop
Over 250 references, best-sellers, rarities, biographies, art books, magazines and a children's section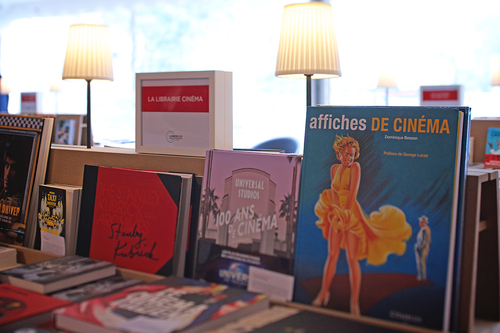 Photo : Loic Benoit


The Lumière boutique and collectibles
"Pedro Almodóvar" t-shirts, the festival catalog, retrospective movie posters… All future cult items!


Radio Lumière
Guest interviews, flash news updates, instant reactions, and three big live daily broadcasts from the village. Listen on the Lumière website or on frequency Radio Lyon Première (90.2 FM).


A restaurant
Nonstop service until 9:30pm for breakfast, lunch, snack, or dinner.
By Serge Magner Caterer
An artisanal beer bar New!
35 brews from around the world to taste!
By Les Fleurs du Malt
Ticket office
Get your tickets and accreditation membership!
---
With the support of



And welcome to