Cinema & photo marketplace
5th edition
A marketplace devoted to the cinema and photography
Rue du Premier-Film, district Monplaisir Lyon 8th - Free entry
Saturday, October 18, 11am-7pm and Sunday, October 19, 9am-6pm


© Photos JL Mège

During the weekend, the Lumière festival offers a unique rendezvous for cinema and photography buffs, be they individuals or professionals, in the historic neighborhood of Monplaisir.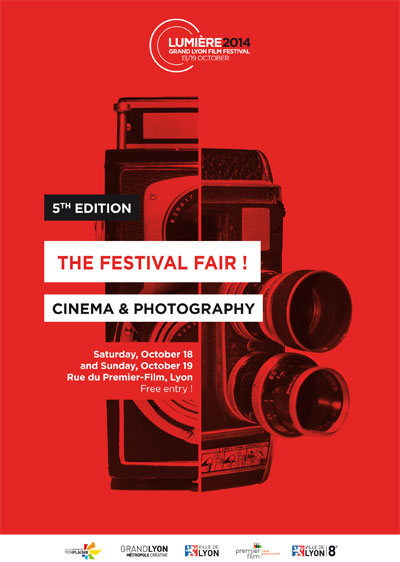 In just four years, the cinema and photography marketplace has become an imperative event for enthusiasts, who sometimes travel from great distances to hunt for all sorts of objects. It is unthinkable for "regulars" to miss an edition!
More than 5,000 people gathered last year to sell, buy, or trade cameras, video-cameras, projection equipment, posters, photographs, books, unusual objects, music...
In 3 different venues:
• Lycée du Premier-film (14 rue du Premier-Film)
• École élémentaire Lumière (24 rue du Premier-Film)
• École maternelle Lumière (26 rue du Premier-Film)

Lyon 8e - Métro ligne D : arrêt Monplaisir-Lumière
Catering services available on the spot and on the festival village.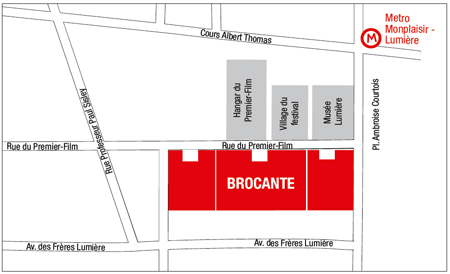 The number of participants increases every year; over a hundred exhibitors from all over France as well as from abroad are expected for this 5th edition.
A contest is also organized with schools based on an educational project.



With the support of
Ce site nécessite l'utilisation d'un navigateur internet plus récent. Merci de mettre à jour votre navigateur Internet Explorer vers une version plus récente ou de télécharger Mozilla Firefox. :
http://www.mozilla.org/fr/firefox