The Lumière festival presents the masterpiece of Hayao Miyazaki on the big screen! The visually breathtaking story of Chihiro comes alive for the whole family on Wednesday, October 15 at 2:30pm, in the unique setting of the Halle Tony Garnier.
After The King and Mister Bird, War of the Buttons, E.T. the Extra-Terrestrial and the premiere of Belle and Sébastien last year, Lumière brings you another film to experience between generations. Directed by the master of Japanese animation, Spirited Away tells the story of the fledgling and fantastic voyage of a 10 year-old girl, Chihiro, in a spellbinding world of witches, flying dragons, and other curious creatures from the bestiary of traditional Japanese tales…
In 2013, the Lumière festival paid homage to the Studio Ghibli, screening My Neighbor Totoro, Princess Mononoke, and the premiere of The Wind Rises, which Miyazaki himself announced as his last film. Now, a year later, Spirited Away will be shown as the official Lumière for Kids film, for an audience of children and adults alike. After all, seldom has an animated film received such extensive widespread acclaim from critics and audiences of all ages.



This grand visual adventure features the omnipresence of Yōkai, supernatural polymorphic spirits of Japanese folklore. Yet Miyazaki did not alienate his occidental audiences on the way; they were touched by the universality of this initiation journey braved by his young heroine. Like Alice in Wonderland, Chihiro will find herself in a fantasy world, but populated by monsters, ghosts and old gods at a mysterious hot springs resort. Her experience will be punctuated by trials and magic spells, where the lines of dreams and reality are blurred.
There is a long love story between Hayao Miyazaki and France; the release of every film here has been anticipated as an event. Moreover, his immensely rich works have always been permeated by themes of ecology and humanity.
---
«Personally, I would like children to remain close to nature. They can, by enjoying just two or three animated films a year, delight in the wonder of nature.»
Hayao Miyazaki
---
Spirited Away is an ode to humanity and the power of dreams. Everyone - children, parents, animation lovers, fans of Japanese culture - can experience being swept away by this exceptional screening.
« A fairy tale for all ages, a morality, a phantasmagoria for the eyes, for the ears, for the mind. » Positif
Special thanks to The Walt Disney Company France.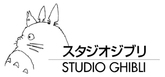 ---
Wednesday, October 15 at 2:30pm / Halle Tony Garnier
Complimentary snack for all !
Spirited Away (2001, 2:00)
Film presented in French, for ages 6 and up.
Tickets on sale now!
General admission 6 € / 4 € for children under 12

Access online ticketing
---
The festival will propose the screening of a film at the Women and Children's Hospital in Bron on Wednesday afternoon, at the same time as other children are discovering the film at the Halle Tony Garnier. The festival once again partners up with Les Toiles Enchantées, the association created by Gisèle Tsobanian and chaired by Alain Chabat, whose purpose is to organize screenings in pediatric hospitals and specialized establishments for sick or disabled children and teenagers.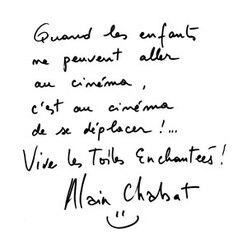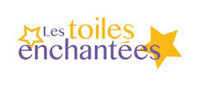 With the support of BNP Paribas.