Thelma Schoonmaker-Powell, the great filmmaker Michael Powell's widow and Martin Scorsese's accomplished film editor (three Oscars for Raging Bull, The Aviator, and The Departed) will be in Lyon for the Lumière festival.
She will introduce The Tales of Hoffmann, directed by Powell in 1951 and recently restored by Martin Scorsese and herself, thanks to The Film Foundation, the British Film Institute and StudioCanal.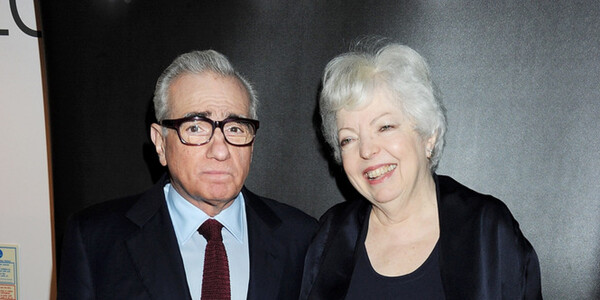 Below is an excerpt from a conversation from 2006 - when the Institut Lumière released 7 Michael Powell films on DVD - between Bertrand Tavernier, an admirer of Michael Powell's from the outset, and Thelma Schoonmaker-Powell.
– How did you meet Michael?
– Martin Scorsese gave me the best job and the best husband in the world! While editing Raging Bull, he initiated me into the films of Michael Powell and Emeric Pressburger. When I was younger, I had seen The Red Shoes and Colonel Blimp on TV - it was the cut version, in black and white, like the one Marty had seen at the time. He introduced me to these films because he loved them so much! In New York, in 1980, the Museum of Modern Art (MOMA) held a retrospective. It was there that I met Michael Powell and Emeric Pressburger, who was there too. It's strange- Michael seemed so sad. He told me later that it brought back painful memories.
Scorsese had invited Michael to the United States. He was teaching at Dartmouth University in New Hampshire. We were editing Raging Bull at night, and he would call Marty when he felt alone. Sometimes it would be me who would answer. One day, Marty asked me, "Why not come to dinner tonight? I've invited Michael." I went, and I fell in love with him immediately!
– What adjectives come to mind in describing Michael Powell?
– He was an extraordinary man; his face expressed such a love of life. Everything he said was out of the ordinary. Clichés were banished from his world! He had me under his spell even though he was 30 years older than me - he was 74 years old.
– And then?
– He came to see me regularly. I was editing Raging Bull in one of the rooms of Marty's apartment. He found it very funny to see our piles of reels stacked in the bathroom. Later, when we went to Los Angeles for the Oscars, I called Michael who was then at the Zoetrope in Hollywood, Francis Coppola's independent studio. Things started happening…
– Would you say he was romantic?
– He was romantic and he loved life and didn't want to skip a beat. I remember that, from the moment he woke up, he was already thinking about the autobiography he was working on (published in France by Actes Sud) and from that moment on, every second counted. He never expressed resentment. I have only seen him lose his temper once, during an argument with his distributor, John Rank, when The Red Shoes was released..
– I remember that he liked many things besides the cinema: food, wine…
– Women!
– He loved women…
– Oh yes! His love of women began with his mother, who had a great influence on him. She passed on to him her love of the arts, of literature. She was a woman who had many interests and he inherited her sensitivity. He loved women throughout his life and had a great number of affairs. It was a very important part of his life.
– Was he a good cook?
– He was a great cook. I know you've tasted some of his dishes.
– Yes.
– He cooked by instinct, without recipes. He loved to entertain. We would organize big parties where we had prepared huge pâtés en croûte and all kinds of amazing food! Sergio Leone once came to one of these dinners at our loft in New York – I was editing The King of Comedy at the time - and he came up next to me with a big plate full of food, saying, "This is the best dish I've ever eaten in the United States!"
Since he was no longer making films, he expressed himself though his cuisine.
– He was also very fond of walking…
– Back when he was shooting his great masterpieces like The Life and Death of Colonel Blimp and A Matter of Life and Death, the first thing he'd do as soon as filming was done was to jump on a train with Bill Payton, his wonderful assistant, and the two of them would take off for Scotland with their backpacks, walking the country for two weeks. Michael probably knew Scotland better than most Scots. And he continued to go on walking like that throughout his life. And when the Who's Who or some similar publication asked him one day to name his favorite activity, he said, "Leaning on fences!"
– Meaning?
– When outdoors, he loved to stop and rest, leaning on a fence to admire the scenery.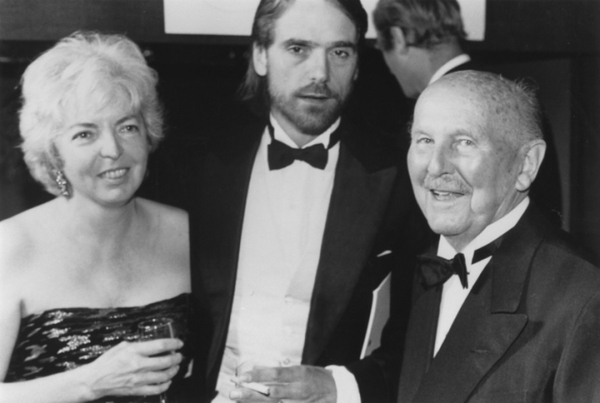 – When I met him in the early 1970s, he was going through a very rough time, but it was impossible to tell, because he hid it. He even invited me into to his circle. It was only in reading his autobiography that I realized how it had been such an ordeal for him…
– He hid it from his family; his sons weren't aware of it and neither were his friends. Despite this, he still possessed a wonderful style; he was always well dressed, but with clothes he'd had for 40 years! Old tweeds made ​​for him in Shetland or Hybrid... A form of pride prevented him from complaining.
– What was the first Michael Powell film that you saw again?
– The Life and Death of Colonel Blimp… One night, while editing, Marty said, "I want you to watch this video. I've waited a long time to see this film because I was sure I wouldn't like it, and I couldn't stand the idea of not liking a Powell-Pressburger film. But this film is a masterpiece!" It was I Know Where I'm Going!
– The kind of script no studio would bet a dollar on!
– And yet Hollywood screenwriters use it as a reference! The producers didn't share this point of view.
– It's a masterpiece…
– Yes, an absolute masterpiece.
– Martin Scorsese mentions being highly influenced by Powell and Pressburger's use of red light.
– The beginning of Alice Doesn't Live Here Anymore is a veritable tribute. When Scorsese showed it to Michael, he said, "Do you see the tribute?" and Michael said, "No, I just see that you're using too much red." Marty countered, "But red is everywhere in your films, that's where I get it from!" Mean Streets is flooded with red. Like Kim Hunter's face in A Matter of Life and Death…
– Marty also says he's worked with the method of using different camera speeds, especially for close-ups in slow motion...

–Yes, for action scenes in particular. Michael began his career in silent films, and at the time, each type of action had its own camera speed. A character is walking across the room? It was filmed at a certain speed. Someone is writing at a table? A different speed. A man is driving a car? Still another speed. Michael had used this process and Scorsese has taken it on board ever since. Marty always films his action scenes at different speeds, at 12 or 18 frames per second... Right now we're editing our new film, The Departed, and there's a very simple shot where Matt Damon is dialing a phone number. Well, Marty shot it at 18 frames per second because he wanted it to be faster. He learned all that from Michael, like many things.
(Interview compiled in 2006 by Thierry Frémaux)