---
PostED THE 13.10.2014 AT 3:26PM

---
In a tribute to the career of the actress and screen legend Faye Dunaway, the Lumière festival has selected three representative films of her magnificent filmography: Bonnie and Clyde by Arthur Penn (1967), Elia Kazan's The Arrangement (1969) and Puzzle of a Downfall Child by Jerry Schatzberg (1970), three masterpieces made ​​by three great directors, featured in the festival theaters this year.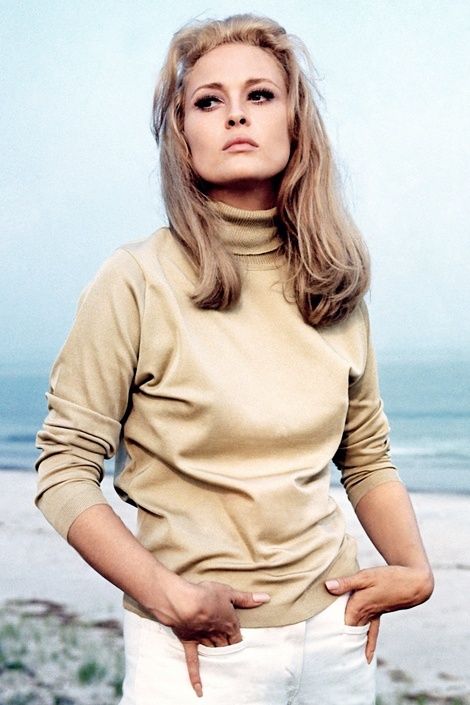 Since her debuts in 1965, Faye Dunaway has continued to work with demanding directors. Even today, she looks for subtle roles of complex women. Admire her work in James Gray's The Yards (2000), for example, where she plays a relentless matriarch led by events to reveal a surprising generosity. Seeing her appear in television series such as Alias ​​or Grey's Anatomy we can revel in her ferociously humorous side... Faye Dunaway thus has many faces. To extend our homage, here are three more facets and films to discover this week during the Lumière festival!
1. A very charming hostage…
In Three Days of the Condor (1975) by Sydney Pollack, Faye Dunaway sets off with the equally charming Robert Redford on a furious chase. Joseph Turner, an analyst for the CIA, narrowly escapes an assassination attempt but his office colleagues suffer a different fate. Discovering that his superiors are in on the plot, Joseph tries to escape. That's when he happens to meet the beautiful Kathy Hale in a ski shop. He forces her to take him to her apartment, making her his prisoner. Initially, she fears Joseph, but Kathy soon realizes that her captor is telling the truth and decides to join him in his mission. Faye Dunaway brings an elegance and intelligence to her character and avoids the pitfalls usually reserved for women in political thrillers. Eager to work with Redford, Dunaway found it difficult to pretend to be in danger in his presence during the moment when Kathy is still supposed to be suspicious of his intentions. Pollack then took over, as the actress recounts in her memoirs: "At that time, I was frozen and unable to move, but Sydney started walking toward me, his eyes ablaze with fury, as he told me in detail the horrible things he would do to me. And let me tell you - Sydney has a lot of imagination. He is also a very good actor, and he terrified me."
2. A merciless seductress
How can we forget the duo McQueen-Dunaway playing chess in The Thomas Crown Affair (Norman Jewison, 1968)? Their game of cat and mouse between a rich bank robber and a seductive detective for an insurance company, The Thomas Crown Affair is striking in its stylish staging and the elegance of its two performers. Beyond an extravagant wardrobe (over 29 wardrobe changes!), Faye Dunaway flaunts her seduction to perfection, embodying the strength of a woman in a man's world. The filming proved sometimes arduous: take for instance the kissing scene between the two actors, which required eight days of filming for a scene that lasts just one minute! Set to the wonderful music of Michel Legrand, Faye Dunaway's expression set all our hearts aflutter…
3. The femme fatale
An unforgettable image of the cinema: Jack Gittes (Jack Nicholson), the protagonist of Roman Polanski's Chinatown (1974). When Jack Gittes accepts the request of a certain Mrs. Mulwray to investigate her husband, whom she suspects of adultery, the detective is far from comprehending the darkness of the world he will enter, especially when he discovers the real Mrs. Mulwray in the guise of Faye Dunaway. A masterful film noir that magnifies its leading lady, who perfectly incarnates the two traditional faces of the genre: the femme fatale and wounded angel. From the depths of darkness to the fragility of the human soul, Faye Dunaway reaches the epitome of ambiguity, giving another multifaceted performance in her extraordinarily rich career.