---
PostED THE 15.10.2014 AT 11:40AM

---
From Le Paradis (2014, Thursday at 7pm at the Comoedia) to Un Étrange Voyage (1981, Saturday at the Institut Lumière with Camille de Casabianca), a reverse chronological look at Alain Cavalier.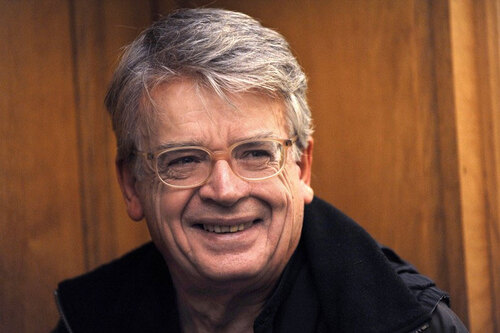 A filmmaker of magical realities, Cavalier always advances in perpetual ecstasy, relishing the details surrounding it - Alain Delon as the unvanquished (L'Insoumis), Catherine Deneuve as a blonde, a hen hidden behind a pedestal table, two pillows and a blanket set on a bed as evidence of love, railway tracks to follow without knowing what will happen a few seconds later, a red metal toy remade by Ulysses in L'Odyssée, and Vincent Lindon as Vincent Lindon - everything, absolutely everyone around us - is seen through the sharp eyes of Cavalier, finds its meaning, a narrative, a fantastic spirit.
Certainly one of the greatest of French filmmakers, Alain Cavalier has created a spiritual work, sans artifice, which aspires to lightness, a tireless discourse, with a unique temporality, full of confidence, devoid of panic… and spot-on. It's the quiet footsteps of Jean Rochefort, one hand in his pocket, strolling along the 1980s French countryside in Un Étrange Voyage. It's the scene of pure lust between two toys, one plastic, one metal (?!) illustrating Le Paradis. A true art. Extraordinary.
Virginie Apiou
Le Paradis trailer