---
PostED THE 14.10.2014 AT 6:05PM

---
In 1969, the year of the release of Mississippi Mermaid (La sirène du Mississipi), The Army of Shadows (L'armée des ombres), Z or My Night with Maud (Ma nuit chez Maud), a young renown journalist took his first steps in the world of filmmaking with a modest and unsure road movie, worth discovering today: Don't Be Blue (Tout peut arriver).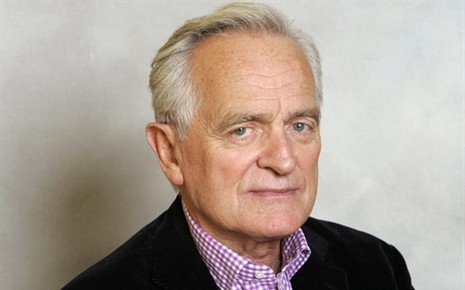 The pleasure that the cinema generates in Lyon when the festival opens is only heightened when we announce a "secret screening." So exciting, non? "It will happen on Monday," buzzed the first edition of the festival daily, Rue du Premier Film, words chosen to pique the public's interest. "Specifically, a restored print, arrived at the last minute" that Thierry Frémaux wanted to share with "Bertrand Tavernier and a few friends." The film did not disappoint those friends, who included Pierre Riscient, Richard Anconina, and Alexandre Bompard, CEO of the Fnac, among others.

The title of that obscure object of desire? Don't Be Blue. Its literal translation, Anything is Possible, already holds a promise in itself. Overall, it is a minimal road movie shot in a few weeks in 1969 by a French journalist, then 33 years old, who was known years earlier for his impassioned coverage of the assassination of JFK for the prestigious France Soir: Philippe Labro. Accompanied by his daughter, this former director of RTL radio was in attendance yesterday to witness the rebirth of the founding film, which would later represent his cinema. Touched, and a little embarrassed, as he would admit after the screening, "for noticing only the flaws." There certainly are flaws in the film, but the refreshing image that led to his baptism as a filmmaker remains apparent and alive.
Jean-Claude Bouillon plays the lead role. At this stage, the actor had not yet joined the television show The Tiger Brigades (Les Brigades du tigre), yet he seems to have "really sunk his teeth into it," putting such passion and physical energy into playing Philippe Marlot (in a nod to the patronymic hero created by Raymond Chandler, whom Labro holds in high esteem in his personal pantheon).
In the film, Marlot, a special correspondent, returns to Paris after a three-year absence, during which his ex-wife has mysteriously disappeared... Between two crime stories, his investigation leads him to question the values ​​of his profession, in full upswing, and his love life, diluted among various affairs. Guest star Catherine Deneuve appears in the film as herself, answering his questions on celebrity, while Marlot plays the empathetic, slightly besotted journalist, à la François Chalais.
Even more surprising is the presence of a flickering firefly, buzzing around on his moped, reciting Kierkegaard aloud to his hair salon clients… Fabrice Luchini. Though only 18 at the time, his eloquence and passion for texts pierce through his surprising mane of long blond hair. "Fabrice was a hairdresser at the time, living a kind of ambiguous leprechaun existence, neither male nor female," recalls Labro. During the short debrief of what we had just seen, Thierry Frémaux added, "It is so interesting to note that this Luchini, whom Eric Rhomer would shape during subsequent years in such a different style, was already the voluble and liberated actor we know today."
Labro claims that making films for the legendary, reporter-centered TV program Cinq colonnes à la une ("Splashed all over the front pages") confirmed his taste for the cinema. "I had a great admiration for the films of Godard." Then he met Mag Bodard, who had just earned a tidy sum with The Umbrellas of Cherbourg (Les parapluies de Cherbourg) and could afford to produce some first films. "I remember her asking me, 'Do you have an idea for a film, Philippe?' To which I answered, of course, 'far from it'." He recalls that the script was contained in just 30 pages and a few scenes, the most successful of which were improvised standup in front of the camera. Especially in a scene where Bouillon-as-Marlot answers questions asked by a young woman with a girlish face about his getting off the plane. The actress was a certain Chantal Goya, who had appeared in a Godard film just a short time before. What amuses the writer-filmmaker - no holds barred - is the narcissistic character of the film. "I was showing my world, my dreams and my concerns" But after all, is not the first film always autobiographical?
In 30 years, Philippe Labro has never again stood behind a camera, having become vice president of RTL for many years. And if he were to have another go at it? "I would not be able to tackle directing a heavy movie like my last one, Rive droite, rive gauche, with its budget in the millions and its to stars to manage" (Depardieu, Nathalie Baye, Ed.). And why not a low budget film, with an original viewpoint, a strong idea and a short filming schedule? The eyes of the author of L'étudiant étranger (winner of the Prix Interallié in 1986) shine anew. And in his place, we want to say, "Anything is possible."


Carlos Gomez